Marcel de Vries
Meer over
"De storyline, je presentatie (hartstikke dynamisch), de diepgang, de beheersing van de Engelse taal, de hoeveelheid slides en de audience participation was een regelrechte knaller. Je weet de kernpunten perfect over te brengen." - Participant
Marcel werkt voor de startup Xpirit die premium adviesdiensten levert op gebied van ALM, Cloud, Enterprise Mobility en Security. Als Chief Technical Manager (CTO) besteedt Marcel het grootste deel van zijn tijd aan het onderzoeken hoe nieuwe technologieën organisaties kunnen helpen kwalitatief betere software te maken en op een productievere manier. 
Marcel heeft een passie voor het leren van nieuwe technologieën en het doorgeven van de kennis die hij onderweg heeft opgedaan tijdens het toepassen van technologie om zakelijke problemen op te lossen. Daarnaast werkt hij als een consultant op het gebied van Application Lifecycle Management, Cloud-applicatie-architecturen en Cross Platform Enterprise Mobile app-ontwikkeling.
Hij schrijft voor websites en tijdschriften zoals MSDN, The Architecture journal en lokale tijdschriften zoals SDN Magazine. Marcel is een veelgevraagd spreker op brancheconferenties zoals Microsoft TechDays, Visual Studio Live!, Microsoft Tech Ed en lokale gebruikers-evenementen. Daarnaast besteedt hij ook veel tijd aan het onderwijzen van onderwerpen zoals Visual Studio ALM, Windows Workflow Foundation, Xamarin Mobile app-ontwikkeling en webontwikkeling.
In zijn vrije tijd is hij ook auteur van onlinecursussen bij Pluralsight. 
Marcel kreeg van Microsoft de Microsoft ALM MVP award toegekend en is ook een Microsoft Regional Director.
Contact opnemen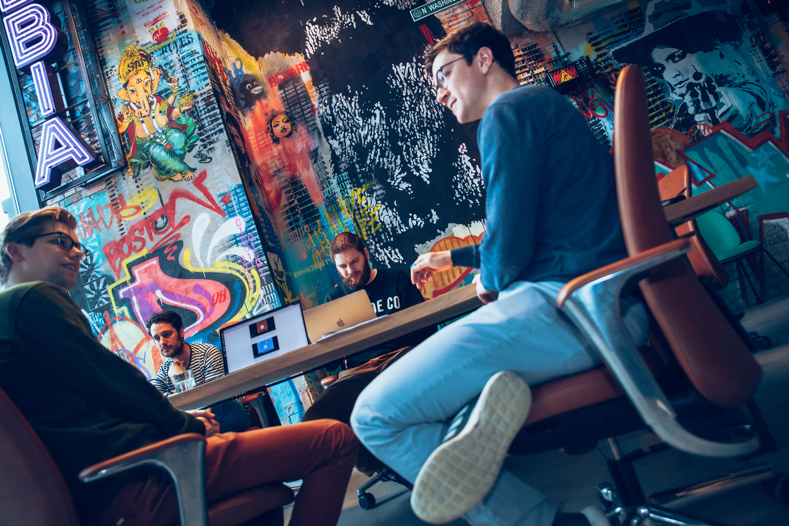 Hoe kunnen we je helpen?
Heb je behoefte aan persoonlijk advies of vragen naar de mogelijkheden? Ons team bij Xebia Academy staat tot je dienst. Wij zijn hier om je te helpen.
Als je meer wilt weten over onze training op maat op jouw bedrijfslocatie, kijk dan eens op onze In-Company pagina.
Stuur bericht
Of geef ons een belletje
+31 (0)35 538 1921