Jesse Houwing
Meer over
Als tijdens het trainen de ogen van deelnemers beginnen te twinkelen, wanneer de puzzelstukjes op hun plek beginnen te vallen, dat is waar Jesse de meeste energie van krijgt.
Agile zijn, wat betekent dat nou eigenlijk? En hoe kan Scrum daar bij helpen? Welke technologie kan je toepassen om Agility mogelijk te maken? Dit zijn het soort vragen die Jesse altijd hebben verwonderd. Hij probeert steeds nieuwe manieren te vinden om dingen te doen, om te blijven leren. 
Klanten waar hij recent voor heeft gewerkt of getraind zijn onder andere: Knab, ABN AMRO, Allego, Ingenico, Isah en Philips Healthcare. Voor zijn bijdragen aan de gemeenschap, meetups, conferenties en online forums heeft Jesse de afgelopen 3 jaar een Microsoft Most Valuable Professional Award in ontvangst mogen nemen.
Contact opnemen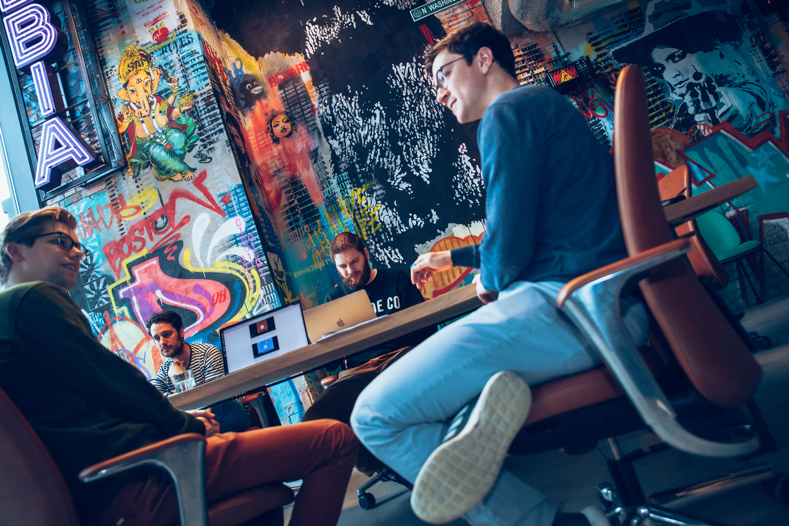 Hoe kunnen we je helpen?
Heb je behoefte aan persoonlijk advies of vragen naar de mogelijkheden? Ons team bij Xebia Academy staat tot je dienst. Wij zijn hier om je te helpen.
Als je meer wilt weten over onze training op maat op jouw bedrijfslocatie, kijk dan eens op onze In-Company pagina.
Stuur bericht
Of geef ons een belletje
+31 (0)35 538 1921