Agile Methodology & Scaling
Van software-ontwikkeling en projectmanagement tot het opschalen van agile in de organisatie, de vraag naar professionals met diepgaande kennis van de agile-methodes en varianten zoals Lean, Scrum, Kanban en Scaled Agile of SAFe blijft groeien.
Agile Methodology & Scaling
Uitgebreide ervaring in de grootste agile transformaties
Our professional consultant-trainers employ a variety of Agile methods, including LeSS, Scaled Professional Scrum, Kanban, SAFe and Spotify. With extensive experience in transformations and scaling, they've helped hundreds of clients become agile.
Vertegenwoordigd door de grote namen in agile
Scaling agile is another story, so we also deliver certified training on the various tools and methods to put it into practice, such as Lean Kanban University, LeSS.works, Scaled Agile Academy and Scrum.org. Train with gurus like Bas Vodde (founder of LeSS) and Jesse Houwing and get prepared to take the next agile step.
Gecertificeerd door Scrum.org en Scrum Alliance
Learn what it means to manage in an agile context through our certified programs from Scrum.org and Scrum Alliance. Our top-notch training team includes Scrum.org's Ron Eringa and Laurens Bonnema, and Arlen Bankston from Scrum Alliance. Together, we'll guide you through a dynamic learning experience that transforms regular managers into exceptional, servant leaders.
Deze bedrijven hebben wij getraind in Agile Methodology & Scaling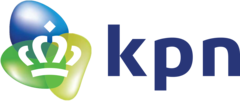 Laat je bedrijf groeien met agile
Agile heeft de manier waarop organisaties werken gerevolutioneerd. Centraal daarbij staan flexibele en responsieve, multidisciplinaire teams. Teams die stapsgewijs en iteratief aan projecten werken. Toen agile in grotere organisaties gangbaar werd, ontstonden er verschillende methoden en raamwerken om antwoord te geven op schaalvergroting. Meer dan ooit hebben bedrijven behoefte aan capabele, agile-savvy professionals om verder te groeien. Xebia Academy biedt een volledige reeks trainingen in agile methoden en scaling om je bedrijf en je carrière te transformeren, samen met onze coaches en guru's.